Learn About Wills and Bequests
Wills and Bequests
When you and your family discuss your long-range goals, will and estate planning should be a part of that conversation. It's a time for you to talk about taking care of each other - your discussions may include how you wish your financial, real estate and other assets to be distributed, and how you would like to remember and support organizations close to your heart. One of the easiest ways to support charities beyond your lifetime is through a simple bequest in your will. With the help of your financial advisor or attorney, you can include simple language in your will or trust specifying that a gift is made to family, friends and North Central College.
The benefits of making a bequest are multi-tier as you are able to leave a lasting mark of your North Central affinity, you lessen the burden of taxes on your family and you may receive estate tax savings. And above that, you make a difference to future North Central College students.
When remembering North Central College in your estate plans, you are able to fund programs that have been important to you, establish a scholarship that will support students in perpetuity, or create a resource that will allow the College to continue addressing our students' greatest needs. And, of course, we're here to help you identify what is important to you and ensure your wishes will be carried out. There are a number of ways to make a bequest to North Central, such as gifting a specific asset or amount of money, making a percentage bequest, etc. Finding the right fit for you and your family is most important.
To learn more about including a philanthropic bequest in your estate plans, you can watch short videos on topics such as "Who Needs a Will;" "How to Prepare for a Meeting with your Estate Planning Attorney;" and "Using a Will or Trust to Make Gifts to Your Heirs." Click here to watch informative and educational videos.
Donor Stories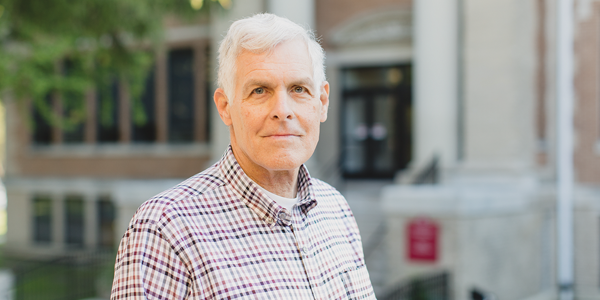 "North Central is an important part of our lives, and we believe supporting the College is essential, as we continue to be involved in campus activities," said Mary Babler '70, '98 and Tom Babler, '69. "We named the College as a beneficiary in our estate plan and are pleased to support the Sackmann Peace Scholarship, among other programs, that will provide for generations of students to come."

How do I get started?