Tom Eimermann '67 – Individual Retirement Account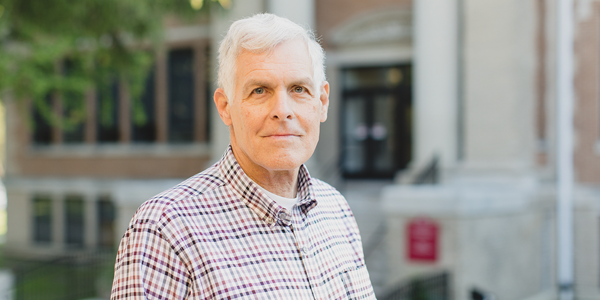 As he looks back on his career as a professor at Illinois State University, Dr. Tom Eimermann '67 credits North Central professor Eggert Giere '48 for his career choice. "I had been planning to become an attorney until Dr. Giere asked if I had ever considered teaching," he says.
"Having spent my entire career in academics, I have first-hand experience with the rising costs of college, and the importance of financial support from alumni," Eimermann says. "My Washington, D.C., experience was one of the highlights of my college years," he says when explaining why he and his wife Kathy used their IRA's required minimum distribution to establish a fund to support out-of-class expenses for students interning in the nation's capital.
How you can help our students? Donate a portion of your Individual Retirement Account's annual Required Minimum Distribution or name the College as a beneficiary to the account. By donating a portion of your IRA's annual Required Minimum Distribution, you can avoid paying the income taxes on government-mandated minimum annual withdraws which you will be required to take once you are 70.5 years old. In making this sort of charitable gift, direct your IRA custodian to make the check payable to North Central College and identify your favorite fund in the memo line.