David & Donna Tierney – Personal Property & Real Property Gifts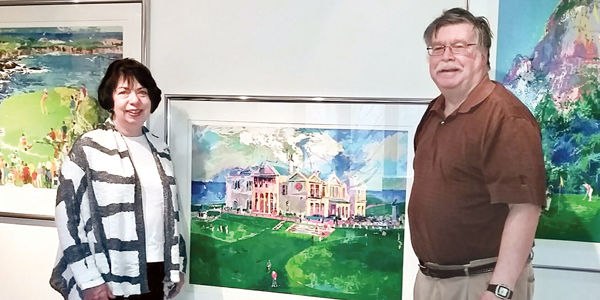 Donna and David Tierney, 42-year residents of Naperville, are not typical North Central donors. Neither of them attended or taught at the College. They didn't send children here or serve on the staff.
But as, they feel a powerful connection to the institution, they donated a collection of 23 LeRoy Neiman golf-themed serigraphs that students can access and study.
"North Central is a very important ingredient of Naperville," explained Dave when asked why they felt moved to make the gift. "The College is a tremendous untapped resource."
How you can help our students? Consider donating personal property (e.g., artwork, collectibles, antiques or usable equipment) or real estate (residential homes, commercial or agricultural property, or undeveloped real estate). By donating personal property or real estate, you may avoid paying certain taxes when you transfer the property directly to the College and you may be eligible to receive a charitable income tax deduction that can be carried forward.