With planned giving, you can provide long-lasting support to North Central and its students. Please take some time to explore the many wonderful ways that a planned gift can maximize your charitable giving and personal financial benefits.
Thank you
We are profoundly grateful for the generous support of our alumni and friends. Your gifts take many forms, and all of them make a world of difference to our students. Your gifts support the North Central College Fund, scholarships, Cardinal Operation Hope & Help, and myriad programmatic support to academics, student organizations, fine arts and athletics. As well, your gifts to the $150 million Brilliant Future campaign has resulted in our reaching 87 percent of our goal, with over $21 million of funds raised to date are from life and estate plan gifts. This site offers insight and information for creating your planned and estate gifts, which can provide you with income and estate tax benefits while also supporting the College's most important assets – our students, faculty, staff and our beautiful campus. Many donors want to make a major impact on the College in their lifetimes but may not have the financial flexibility to do so. By including the College in your estate planning, you can dream bigger.
A Brilliant Future
When you look back at your experience with North Central College, what do you remember? Are you in a classroom learning the facts, figures and details that led to your career? Did you meet your spouse at the College, or share memories with your son or daughter during their college years? Do you remember being on stage, in a gallery or cheering on a Cardinal team? When you think about North Central – for yourself or your family – what are your best memories? Chances are they include a favored faculty member, coach, or classmate who had a significant impact on your life. Those memories are an affirmation that you made a great decision to become a member of the Cardinal family. Are you a Shimerian and now a part of North Central's community and interested in the legacy of the Shimer Great Books School?
There are many reasons to include North Central in your estate plans. You create a perpetual source of revenue that supports the College for generations of students who choose North Central. You can maximize your philanthropic goals by naming North Central as a beneficiary in your will, through a bequest, an insurance plan or IRA, or other planned giving resource. You honor your experience at North Central and support our mission by literally paying it forward. You also become a member of the Cornerstone Society – our way to thank our visionary donors.
Remembering the College through a bequest costs nothing now, yet it may give you, and your family, a great deal of satisfaction knowing the impact you will have on the institution. As you review this site, please let us know if you have any questions.

With Gratitude,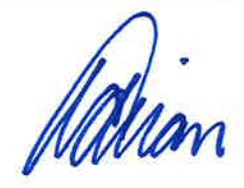 Adrian Aldrich '02
Vice President for
Institutional Advancement


Donor Stories


Giving Options


Will Planning

How to Give

assets that not only support your favorite causes, but also have the most beneficial outcomes for you and your family.

More